Powerful Analytics
Power smarter initiatives with timely, complete and accurate inputs.
Maximise reach within, between & across organisations.
Make best use of knowledge of teams, organisations or alliances.
Total time commitment per stakeholder of less than five hours.
8-Step Approach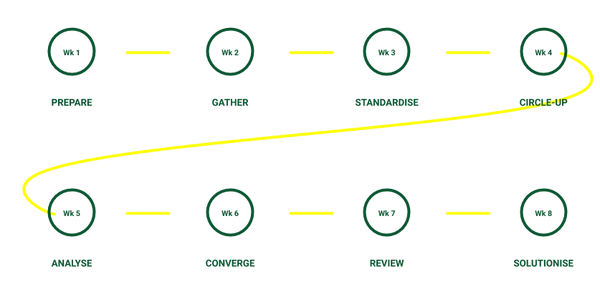 Use diagnostics to assure initiatives are built and approved swiftly.
Design a scorecard of measures to track and monitor initiatives.
Generate a detailed road-map for a successful initiative outcomes.
All produced using our eight-step methodology over just a few weeks.